Skip to main content
Skip to footer
Date Published: 2015-07-06
Vampires Check this Out!
By Adelia Ladson

Any Vampires out there looking for unique gifts to give or keep? Don't despair, we have a variety of things to choose from that you will find complimentary to your nocturnal lifestyle. We've been told by our undead customers that these items are at the very top of their list.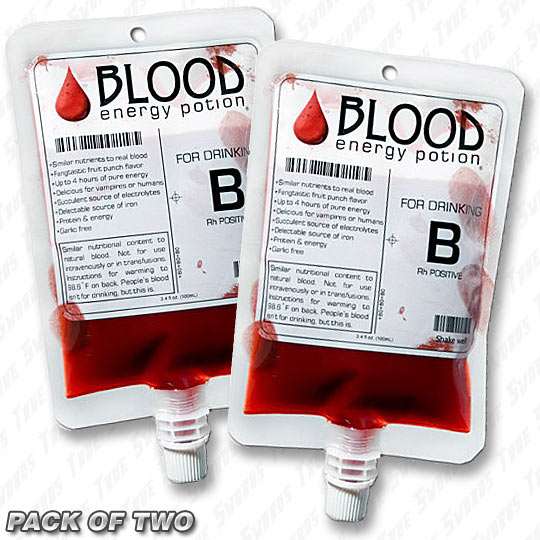 This Energy Drink will keep you going.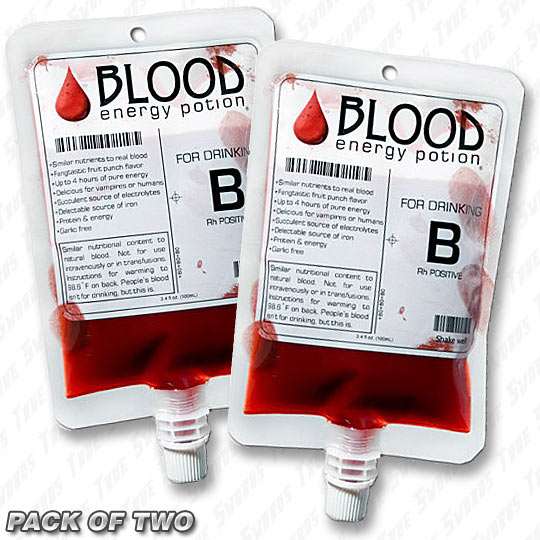 This Energy Drink will keep you going.
Feeling a little peckish? Our Blood Energy Drink will get you through the night. It comes two to a pack and each will provide you with up to four hours of energy and all the nutrients you need to keep you from snacking on your neighbors. As an added benefit, it is fruit punch flavored for those of you who don't like that metallic blood taste. It can be sipped right from the pouch or poured into a cup for microwave heating – if you want that fresh, warm feel.

And speaking of drinking your meal, you have to have something worthy of your dinner table for when you invite guests to dine with you – or when you dine on them…. Our Dragon Drinking Goblets will grace your table, honoring your dark ancestor, Vlad Dracula of the Order of the Dragon. These goblets are crafted of cast resin, which will last for centuries, and have glass flutes. They come in a set of two.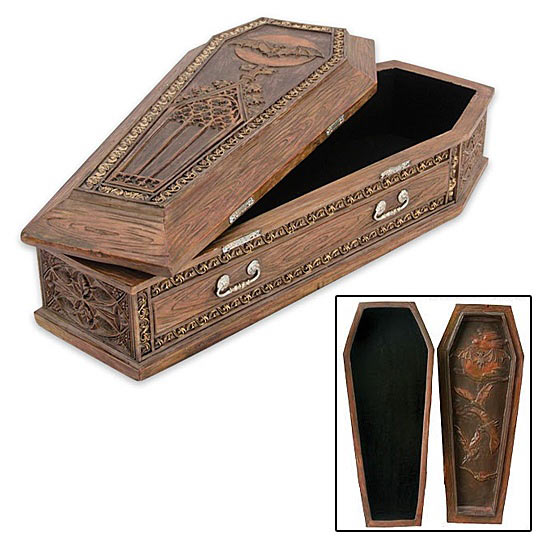 Keep treasures safe in the Gothic Coffin.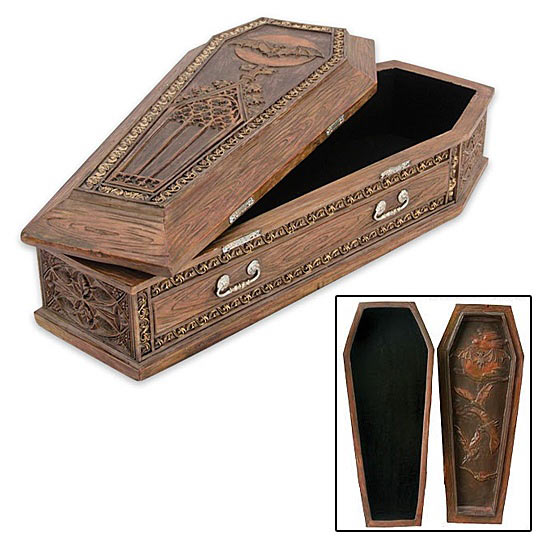 Keep treasures safe in the Gothic Coffin.
As a member of the elite vampire society, you know you are expected to be impeccably groomed and suited. Afterall, this is part of your charm and what lures in your victims. So, you must consider adding our
Preserved Skull Sword Cane
to your wardrobe. Not only will you be the height of style when you carry it but you will have a little something extra for that enemy who crosses your path.
Also, if you want a little extra protection against vampire hunters when you go out at night, invest in our
Black Chainmail Armor Tunic
. It can fit comfortably underneath the right attire (like a cape or cloak) and will repel the attempted "stake through the heart" bit. Although, I think with Van Helsing's Crossbow, you're on your own.
You've been together since the Middle Age, so, show your lifetime lover how you feel by giving her a special gift. We have just the right symbol of your enduring affection. The
Vampire Coffin Treasure Box
is a masterpiece of detail in cast resin. It is even lined in felt to complete its look of Gothic authenticity. It's just perfect for the trinkets that she has collected from her victims over the decades.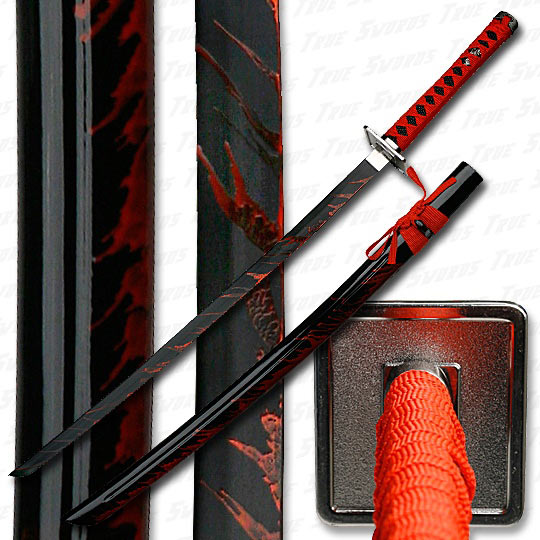 The Blood-Stained Katana is worthy!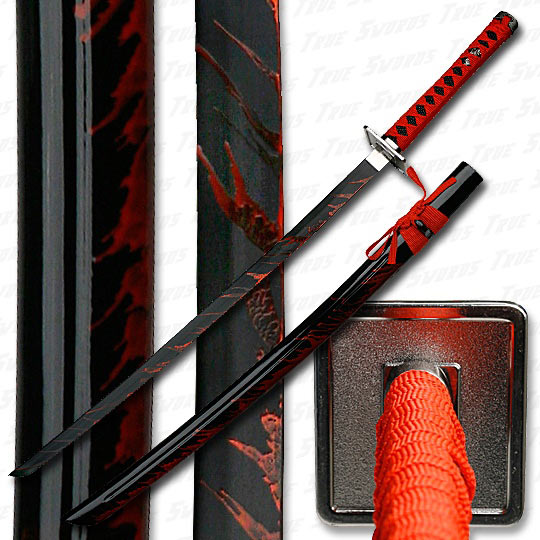 The Blood-Stained Katana is worthy!
The last on this list is a sword worthy of battle with a vampire opponent. The
Blood Stained Katana Sword
will be the envy of your Nosferatu friends when displayed in your lair (By the way, the
Dragon's Fury Single Sword Stand
is just perfect for that). Its 26-1/2" carbon steel blade is as black as the endless night you travel through with bright, red blood accents. The scabbard is carved from hardwood and is finished in ebony lacquer, accented in blood. Your enemies will quell at the sight of you and this fierce sword.
There's no excuse for you not to have the best of everything to compliment your decadent vampire lifestyle. Go ahead treat yourself!
Shop All Novelty Here
Related Products