Skip to main content
Skip to footer
Date Published: 2015-05-05
What is an OTF Knife
By Adelia Ladson
For those of you who might not know, when you see a knife listed as an OTF, it stands for "out-the-front" and means that it is a knife with a blade that extends straight from the handle. The important thing to consider when choosing this category of knife is what, if any, legal restrictions might be in place in your home state or country.
OTF knives can be broken down into four categories: manual sliding knives, spring assisted knives, automatic switchblade knives and gravity knives.
When I think of Manual Sliding Knives, I think of utility knives, which are also called box cutters, Stanley knives or X-Actos. The blade is accessed by manually sliding it out with a button that is slid along the length of the handle. They are what I would call "working knives" because you find them used in a variety of industries. Their primary function is for cutting materials in the workplace whether it's cardboard or carpet.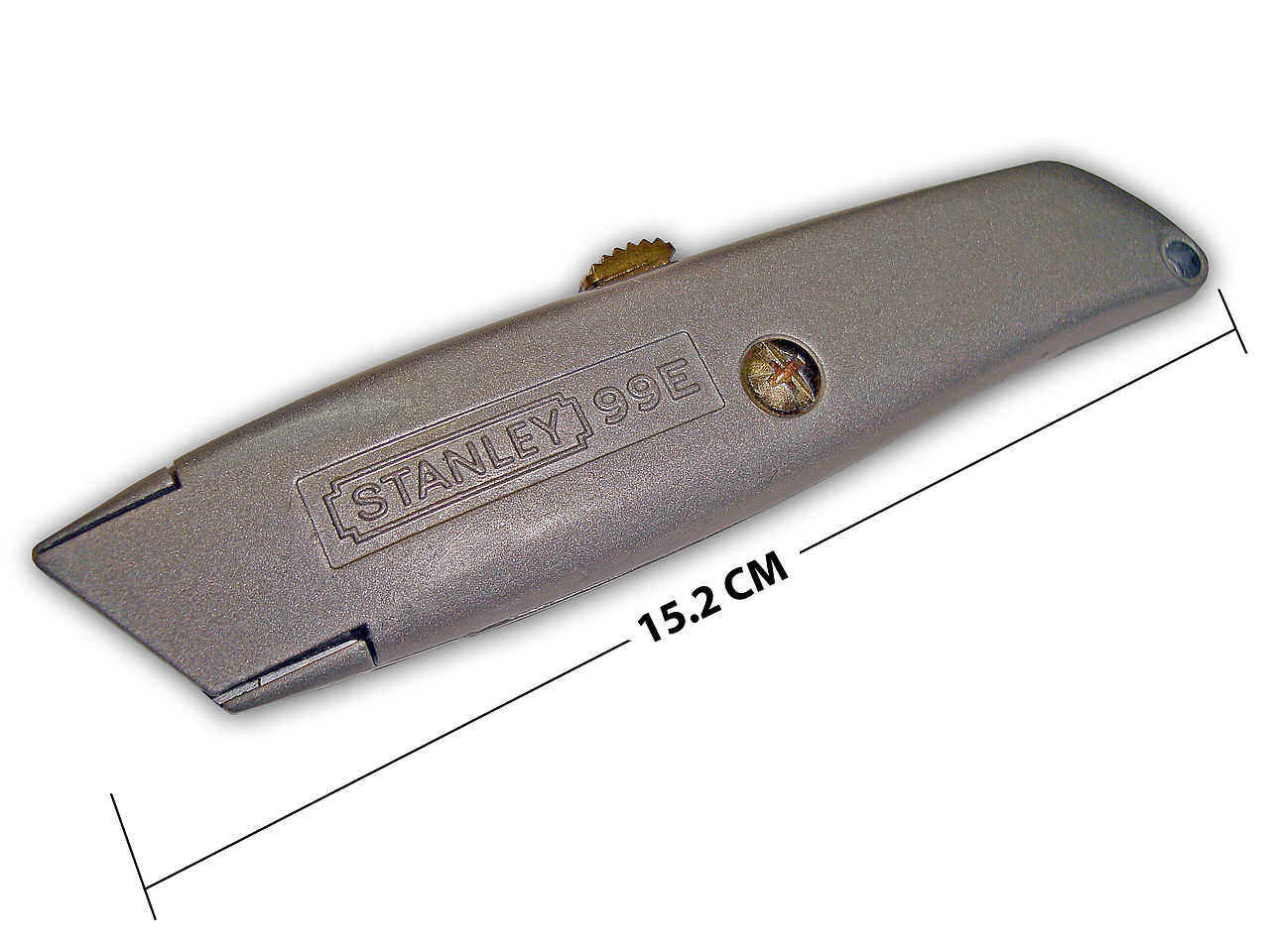 The Stanley Knife is probably the most recognizable manual sliding knife.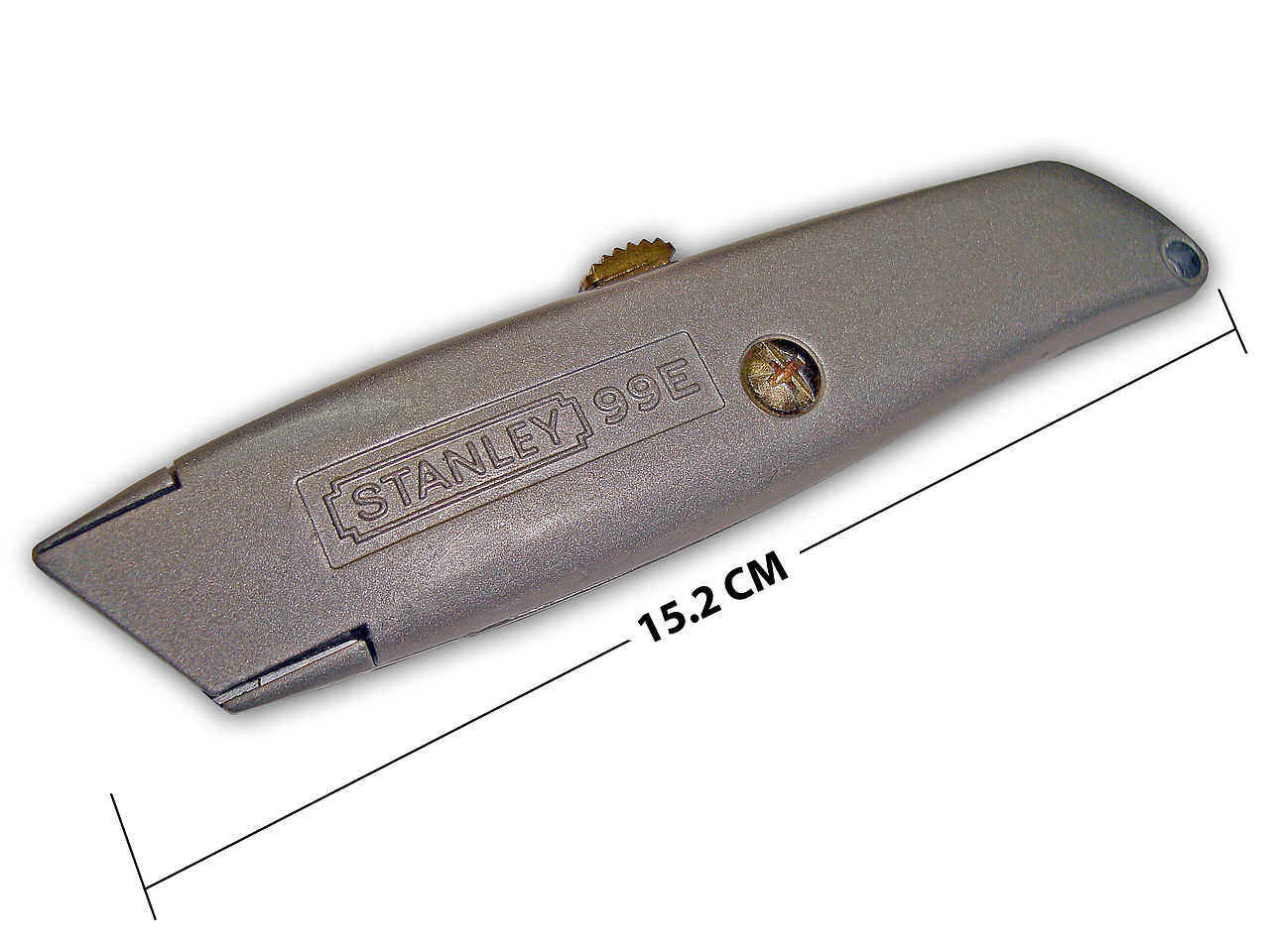 The Stanley Knife is probably the most recognizable manual sliding knife.
Spring Assisted Knives
are opened by the user employing either the "flipper", which is a lever on the back spine of the knife or a "thumb stud", which is a small stud on the blade. This action starts the deployment of the blade and the mechanism finishes opening the blade and then it locks into place. There is really no difference in the quickness of deployment from the automatic and the spring assisted knives. These are excellent knives when you are in need of a blade quickly, especially, for individuals working in emergency services and rescue services. Although, these are not considered automatic opening knives, they are still not legal in New York.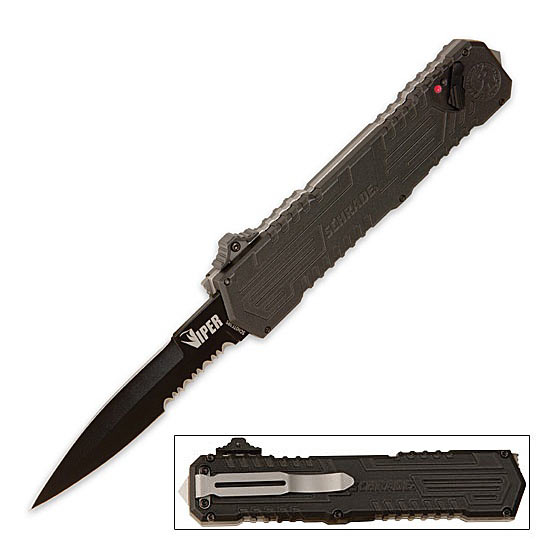 This is an OTF spring assisted knife.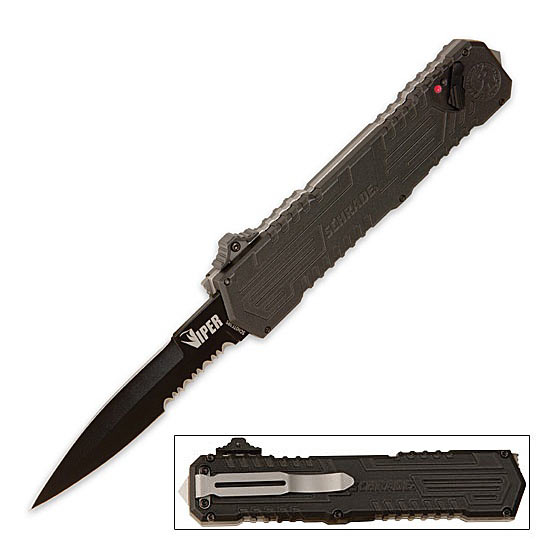 This is an OTF spring assisted knife.
Automatic Switchblade Knives are deployed by the push of a button that releases the blade immediately. The blade's normal position is open, so, it is actually being held closed by a locking mechanism, which is released when the button is pressed. The Italian Stiletto, made popular by soldiers who brought them home after W.W.II, is what I consider the most iconic example of a switchblade knife. During the 1950s, the switchblade became a poster child for delinquent youth and New York was the first state to ban them. Again, check with your state or country's laws to see if there are legal restrictions.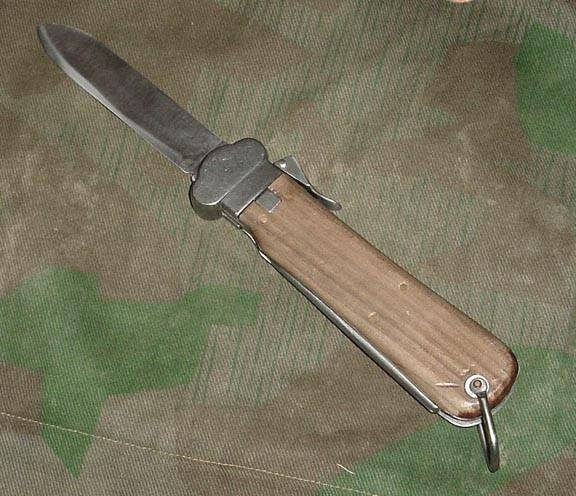 Gravity knives were used by paratroopers.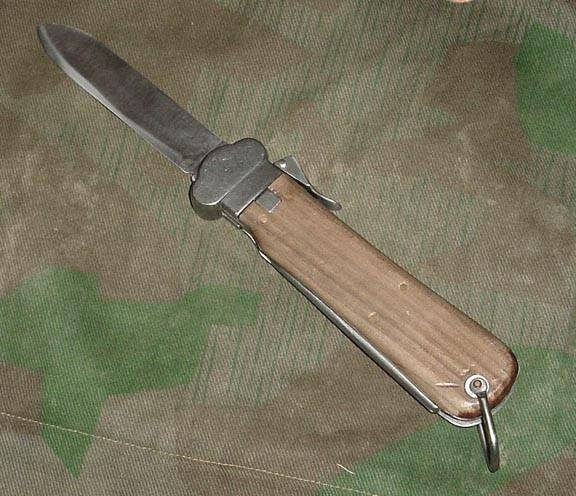 Gravity knives were used by paratroopers.
Gravity Knives are opened by just what it says – the force of gravity on the blade after it is released with a trigger. Notable in history, these knives were used by parachutist to cut themselves free from their rigging if they landed tangled up in the chute or in a tree. It was handy because it could be opened and used with one hand, plus, it could be carried in a pocket.
Many times spring assisted opening knives are confused with automatic knives. A spring assisted OTF knife's natural position is closed and an automatic OTF knife's natural position is open – the blade is being held in a closed position by tension. When you open an OTF knife and there is no effort involved except for pressing a button to deploy the blade, it is an automatic. When you look at an OTF, the assisted opening knives will never have just a button to push that open them.
Shop All Spring Assisted Knives Here
Related Products