Skip to main content
Skip to footer
Date Published: 2015-12-28
Top Five Swords to Slay a Dragon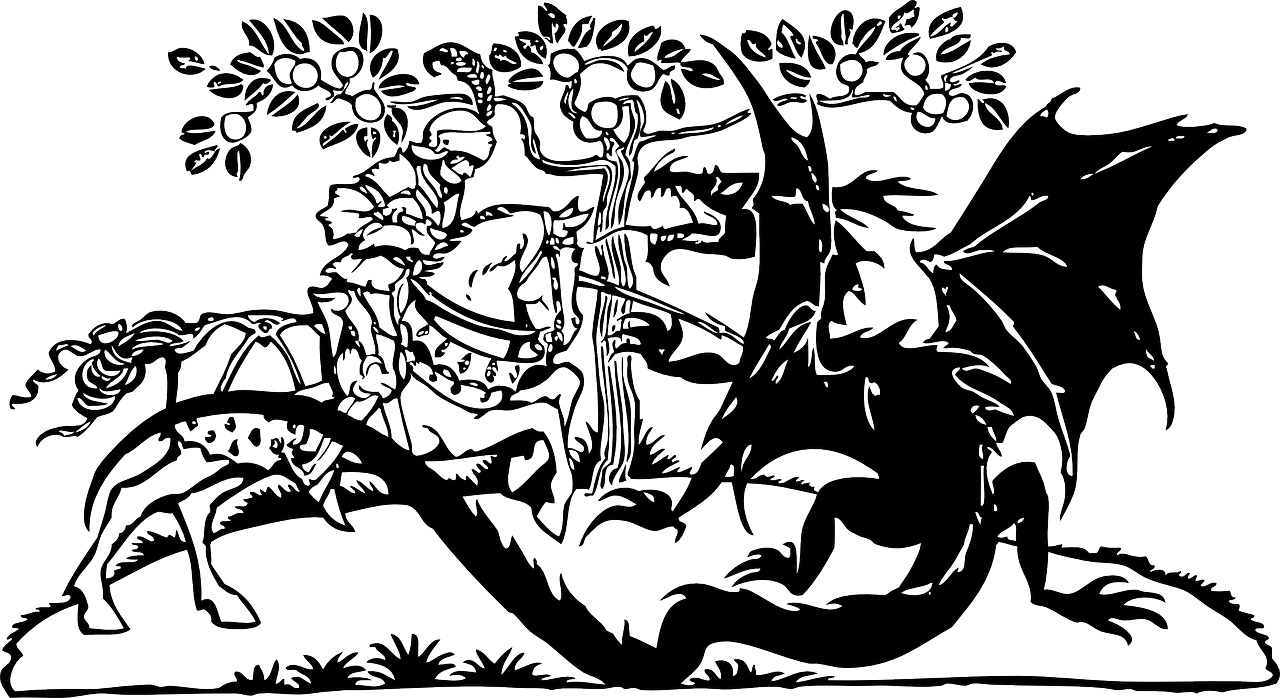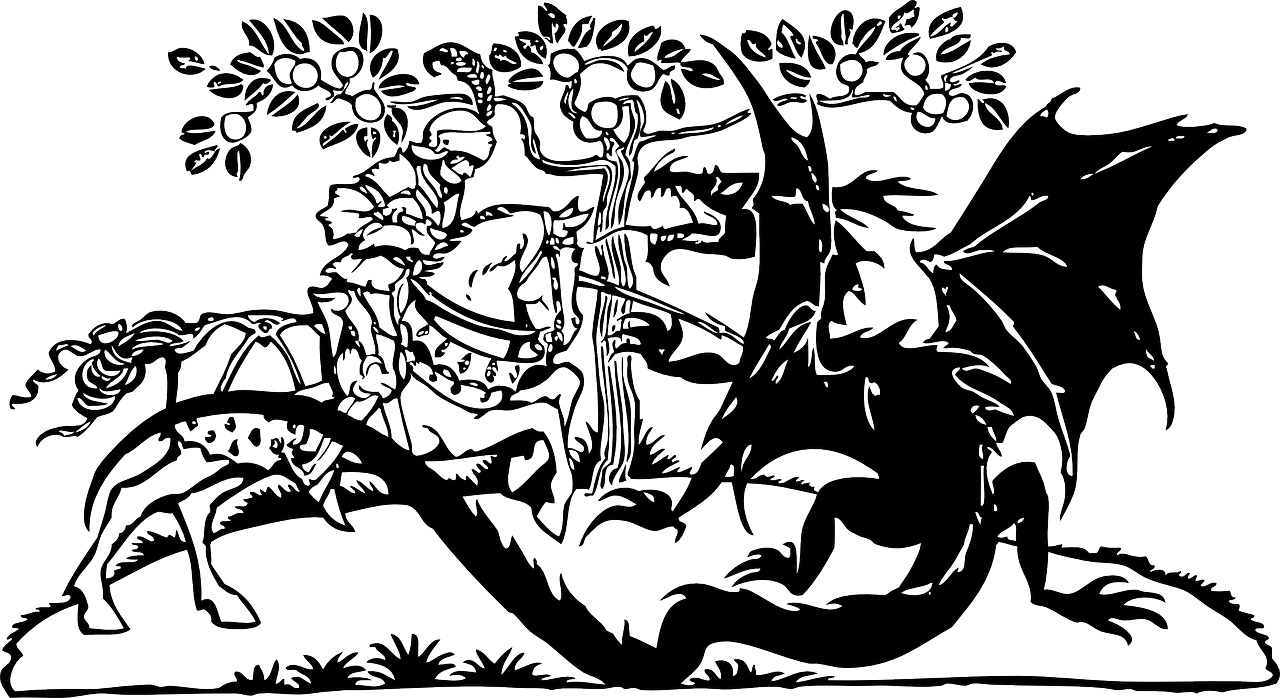 By Adelia Ladson
Do you need to slay a dragon? If you do, you need to have a sword that you can count on to get the job done. It needs to feel balanced in your hand when you're wielding it and have a comfortable and secure feeling grip. You don't want to lose your hold on it when it counts most. It also needs to have the strength to withstand strikes you make as you're battling the dragon. It can't shatter on impact with the dragon's scaly hide as you're fending if off, looking for that underbelly shot. Most importantly, though, it has to have a nice, sharp point so that when you get your chance, you can drive it straight into the dragon's heart. If you're looking for a sword like that, I just may have a few suggestions.
Legends in Steel Battle Ready Medieval Sword
The
Legends in Steel Battle Ready Medieval Sword
is pretty much your traditional dragon-slaying sword. At 42" overall, it's an absolute Medieval Beast! What's important is that it has a 34" high carbon steel, full-tang blade so there is no breaking off in the dragon's chest when you deal that fatal blow. I mean, you definitely want your sword back afterwards. This traditional sword also has a grooved wooden handle gives you a secure grip when you wield it. Like I said before, you absolutely don't want to lose hold of it when things get sticky. If Saint George was alive today, this is the sword he would use to slay a dragon.
Sokojikara Clay Tempered Bamboo Katana
It just doesn't get any better than the
Sokojikara Clay Tempered Bamboo Katana
. Now, I find that this sword is just perfect for your Japanese Dragon varieties, which are more akin to water serpents than your European Dragon variety. As this dragon's scales are more like a fish, the T10 carbon steel blade will have the strength and flexibility that you need to do battle with it. The clay tempering process is what gives this extraordinary katana it's power and the sharp cutting edge will slice right through that serpentine neck. The traditionally ray skin and cord-wrapped handle in soft brown, the brass accents and the detailed iron guard (tsuba) make it a very beautiful weapon, as well. If you're going to slay a Japanese Dragon, do it with grace and elegance.
Shinwa Double Edged Damascus Sword
The
Shinwa Shikomizue Double Edged Damascus Sword
is another fine choice for those pesky dragons that dwell in lakes and can be a real nuisance. This double edged sword is the best value in Damascus steel swords and features a blade that has been hand-forged and folded. Since, the blade is double-edged, it cuts equally well on both sides, which comes in handy when that dragon's whipping it head around on that long, scaly neck. You don't have to adjust your grip because the blade is razor-sharp either way! Shinwa uses centuries old methods so that you can battle your centuries old beast.
Full Tang Action Ready Dadao War Sword
Much like the Japanese variety, the Chinese Dragon is a water creature that can be found lording over large bodies of water. So, why not use a traditional Chinese weapon like the
Full Tang Action Ready Dadao War Sword
to vanquish the beast. It is made of one solid piece of tempered 1075 high carbon steel and like its forefathers is primarily designed for slashing and chopping. The sharp, hand honed edge will let you make chop suey out of any dragon.
Dragon Keeper's Broadsword
Finally, the pièce de résistance is the
Dragon Keeper's Broadsword
. If you want a sword that makes a grand statement about what its sole purpose in life is, this is the dragon-slaying sword for you. Detailed dragons encircle the handle, folding out to form an extra-wide four-pointed guard. The massive blade features a cross-pointed tip just perfect for piercing through the scales to the soft underbelly of your prey. Dragons will literally quake with fear at the sight of this beast of a weapon.
If none of these swords seem to work then use the Black Arrow of Bard the Bowman. It's a guaranteed dragon slayer!
Shop All Swords Here
Related Products