Skip to main content
Skip to footer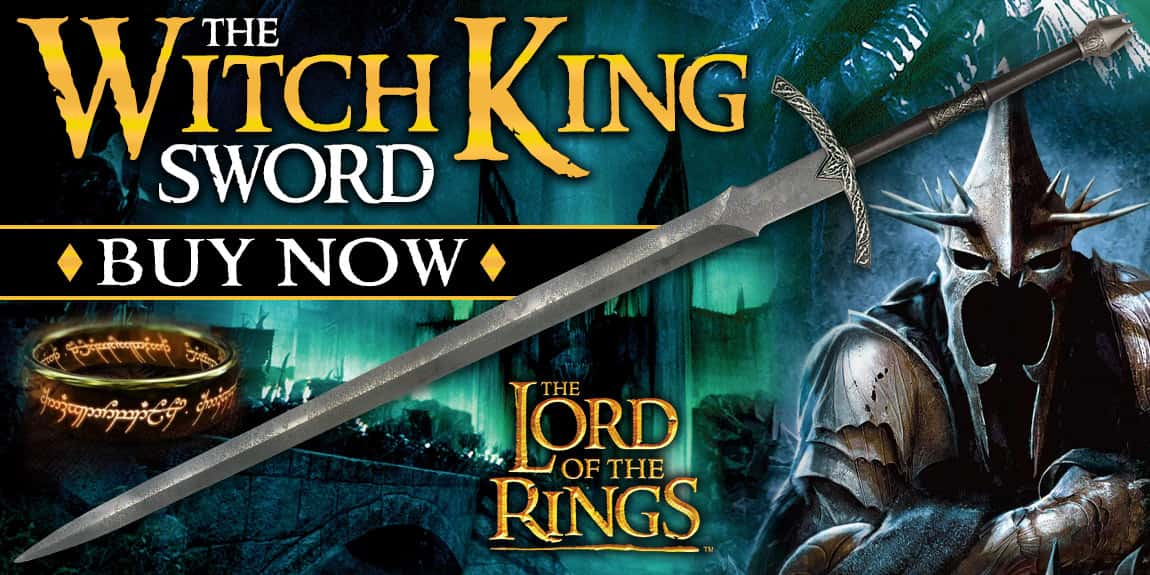 LORD OF THE RINGS REPLICAS - SWORDS, WEAPONS & ARMOR
Trueswords.com offers the largest selection of Lord of the Rings swords and replicas on the market. Add Anduril the Sword of Elessar and the Moria Staff of Gandalf to your collection, right now! Each is a replica of the filming prop used by the actor in the films. Hold the actual Horn of Gondor in your hand!
Any sword collector or movie prop enthusiast can tell you that some of the most coveted items are swords from the Lord of the Rings trilogy. In bringing the weapons of Middle-earth into the real world, close attention to detail was United Cutlery's top priority, and no effort was spared to make these replicas true to life, so that a collectors' experience is completely authentic. While the movie props were sometimes made of resin to be lighter and easier to maneuver during filming, these United Cutlery replicas are made from solid stainless steel, making them collectibles that will last a lifetime. TRUESWORDS.com is proud to offer a complete collection of Lord of the Rings movie franchise weapons. You'll find the Illuminated Staff of Gandalf, the Fighting Knives of Legolas and the Mace of Sauron. Each includes a premium wooden plaque for display.
---
LORD OF THE RINGS SWORDS FAQS
What's the quality of these reproductions like?


These "The Lord of the Rings" movie replicas were cast from the molds of the props that were actually used in the films. The highest quality materials were used and all of the details were hand-painted.

Do you have all of the weapons from "The Lord of the Rings" movies?


"The Lord of the Rings" movie franchise has a multitude of weapons and pieces of armor. New replicas are released every year and our partnership with United Cutlery guarantees that we are one of the first ones to get them.

Will these reproductions come with proof that they are legit?


Rest assured that each of these "The Lord of the Rings" collectibles is absolutely authentic. You'll get a certificate verifying their officially licensed status.