Skip to main content
Skip to footer
Date Published: 2015-05-30
Did You Know That We Engrave our Knives?
By Adelia Ladson

You may not know this but here at True Swords, we offer engraving on some of our items. We do it right here in our facility, so, there's no extra wait time on receiving your item. You should definitely consider adding an engraved item to your collection whether you're a collector of swords or a collector of knives. If you're not a collector, you should still consider having something personalized with your initials.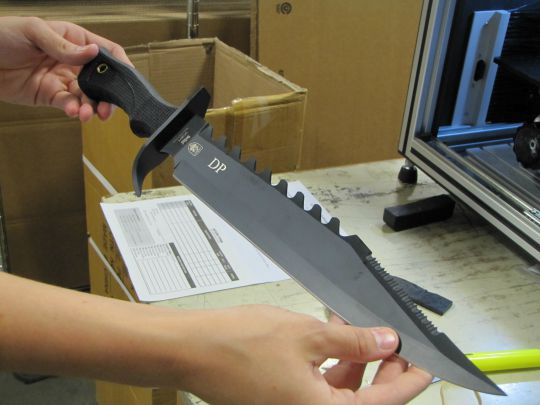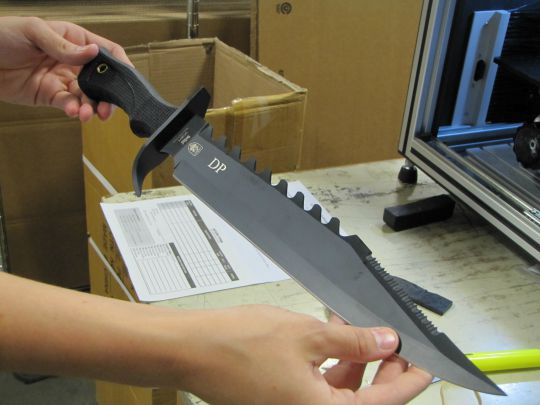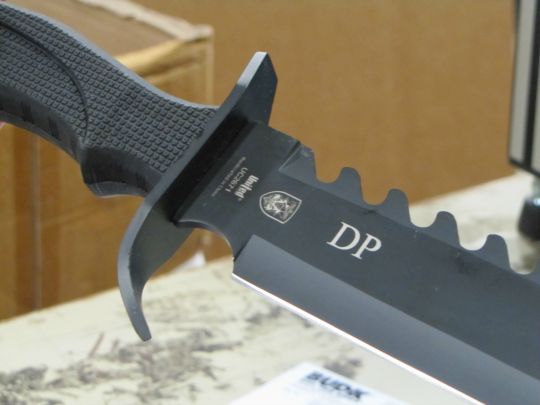 We can personalize almost anything like this Night Stalkers Battle Bowie Knife.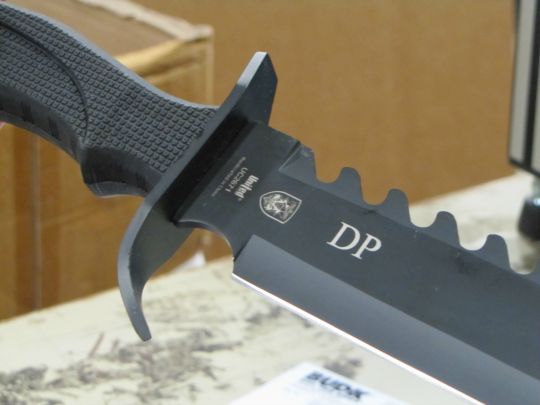 We can personalize almost anything like this Night Stalkers Battle Bowie Knife.
One of our most popular items to have personalized is one of our
Zippo Lighters
. Having your initials engraved on a Zippo just ups its value and turns it into a family heirloom item, which can be passed down to your children. Many Zippos have stayed in families for generations, especially those carried in war by soldiers.
Pretty much anything you have engraved automatically becomes an heirloom and we have many options for you to choose from including swords, knives and straight razors.
Aside from having a personalized item for yourself, you absolutely cannot go wrong when you give a personalized item as a gift. Everyone wants something that has their initials engraved on it – man or woman. What would make a better groomsmen gift than a great pocket knife like the
Moonshine Bootleggers Premium Trapper
with your friend's initials engraved on the blade. And if you have a sword collector in your family, giving one of our beautiful
Katanas
personalized just for them, is sure to make you a hero.
When you are looking at one of our product pages, just look for the box at end of the description that says, "Click to Personalize." This will let you know whether it is an engraveable item or not. Once you have decided on your engraveable, future keepsake, check the box and type up to three initials in the space provided.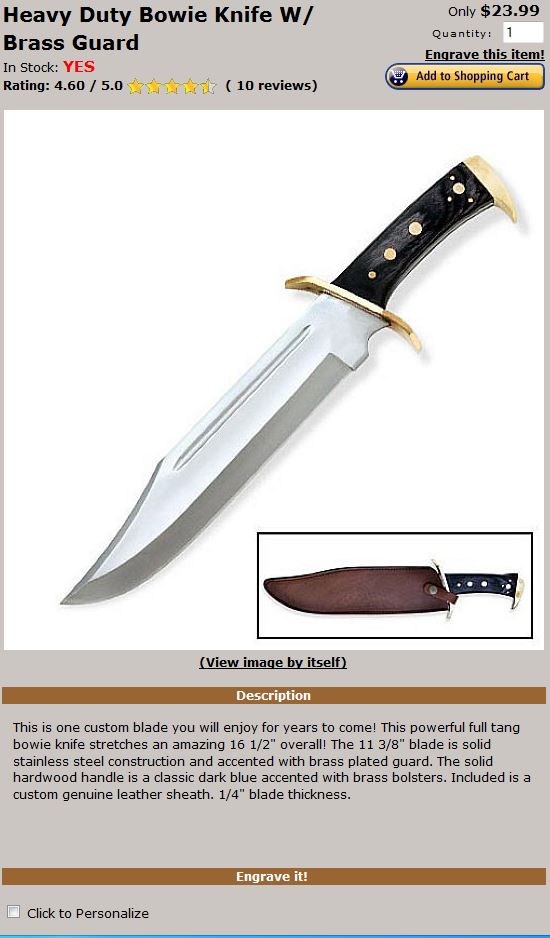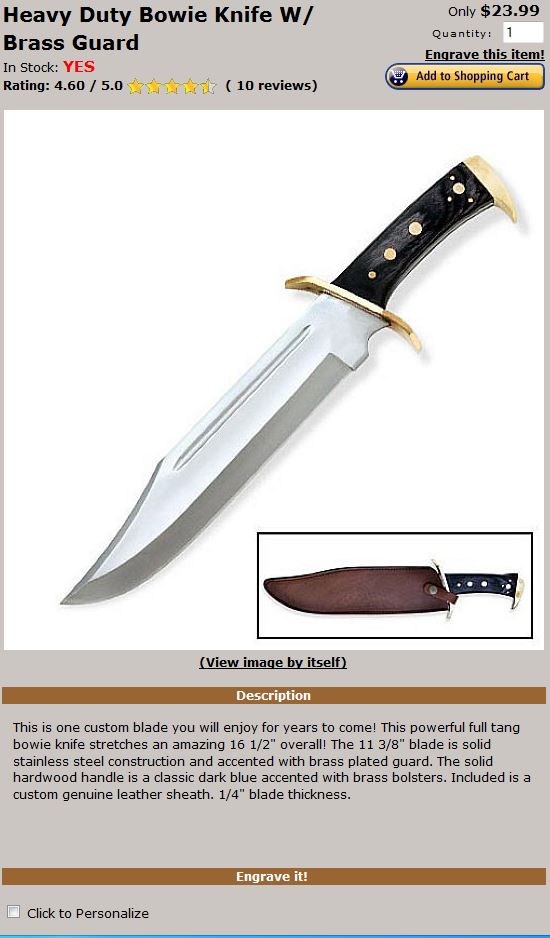 When you check-out, you will be able to see that the option has been chosen and the initials which you have provided. Make sure and double check that they are correct before proceeding with your check-out process.
Here at True Swords, we want to give you the best service possible and give you fantastic choices of items that you can buy that you will treasure for years to come. We appreciate you!
Take a look at this example.
Shop All Swords Here
Related Products