Skip to main content
Skip to footer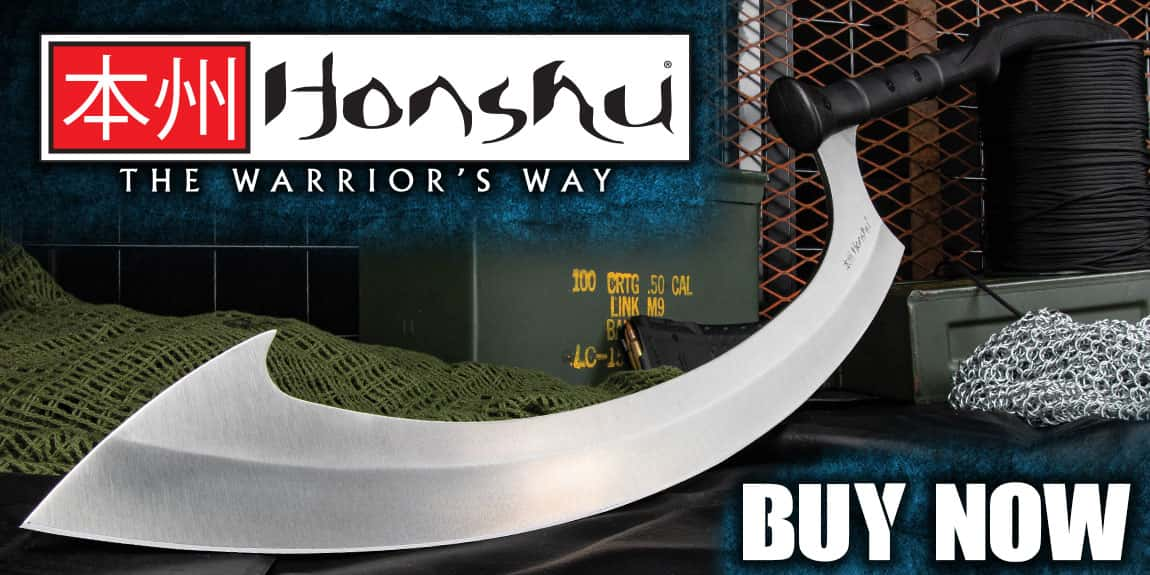 HONSHU BLADES - KNIVES, SWORDS & WEAPONS
Take your tactical gear to a new level with Honshu's line of innovative weapons! Looking for power? The massive Broadsword and the combat-ready Spartan Sword are ancient weapons elevated to modern perfection. Looking for the upper hand? Nothing beats having a massive Honshu Karambit at your side.
---
HONSHU FAQS
Why should I choose Honshu?


United Cutlery's Honshu line offers a fusion of traditional ideals with modern innovation, giving you the tactical advantage in the real world.

What can I use a Honshu weapon for?


With a full line of tactical weapons for you to choose from, you'll be prepared for combat at home or overseas, for special ops missions or any tactical tasks.

Does Honshu have something for everyday carry?


Yes, absolutely! Honshu has both tactical fixed blades and pocket knives suitable for everyday carry, along with push daggers, karambit knives and throwing weapons.