Skip to main content
Skip to footer
Date Published: 2015-02-24
Wakizashi Sword History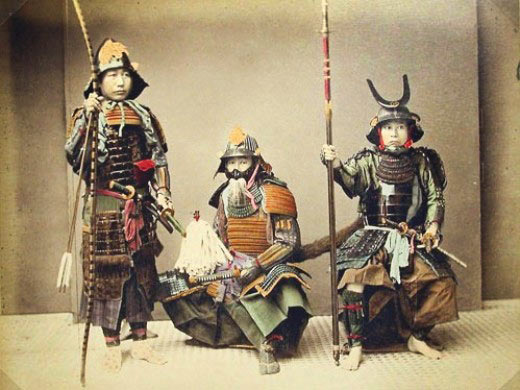 Japanese samurai shown wearing Wakizashi swords.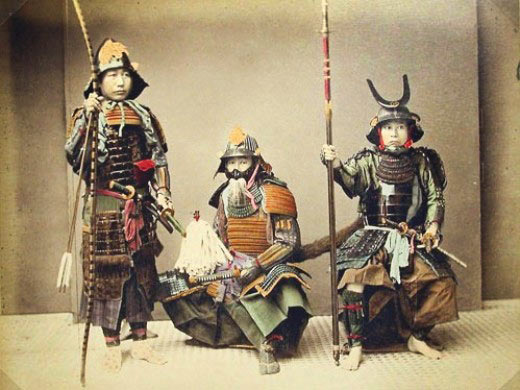 Japanese samurai shown wearing Wakizashi swords.
Traditionally carried by the samurai class of feudal Japan, the wakizashi has a long history and noteworthy presence in the sword world. The three blades generally carried by samurai were the larger-sized katana sword, smaller-sized tanto sword, and midsize wakizashi sword. In many instances, the katana and wakizashi were worn or carried together in what the Japanese referred to as a daisho, which, literally translated, means "big-little." This presence of both the bigger katana and the smaller wakizashi sword offered visible confirmation that one was indeed a samurai Japanese swordsman. Think of it as a fifteenth-century sidearm! Most wakizashi swords feature a blade that measures between 12 and 24 inches, or one to two feet, with an overall length that rarely exceeds 31 inches. Most traditional wakizashi swords are very much like their larger counterparts, the katana, featuring decorative accents and embellishments like a guard (tsuba), habaki (blade sleeve), menkui (handle ornament) and kashira (pommel). All of these elements add a rich and elegant look and feel to the tsuka (handle) of the wakizashi that is much like the ancient wakizashi carried by the samurai all those centuries ago.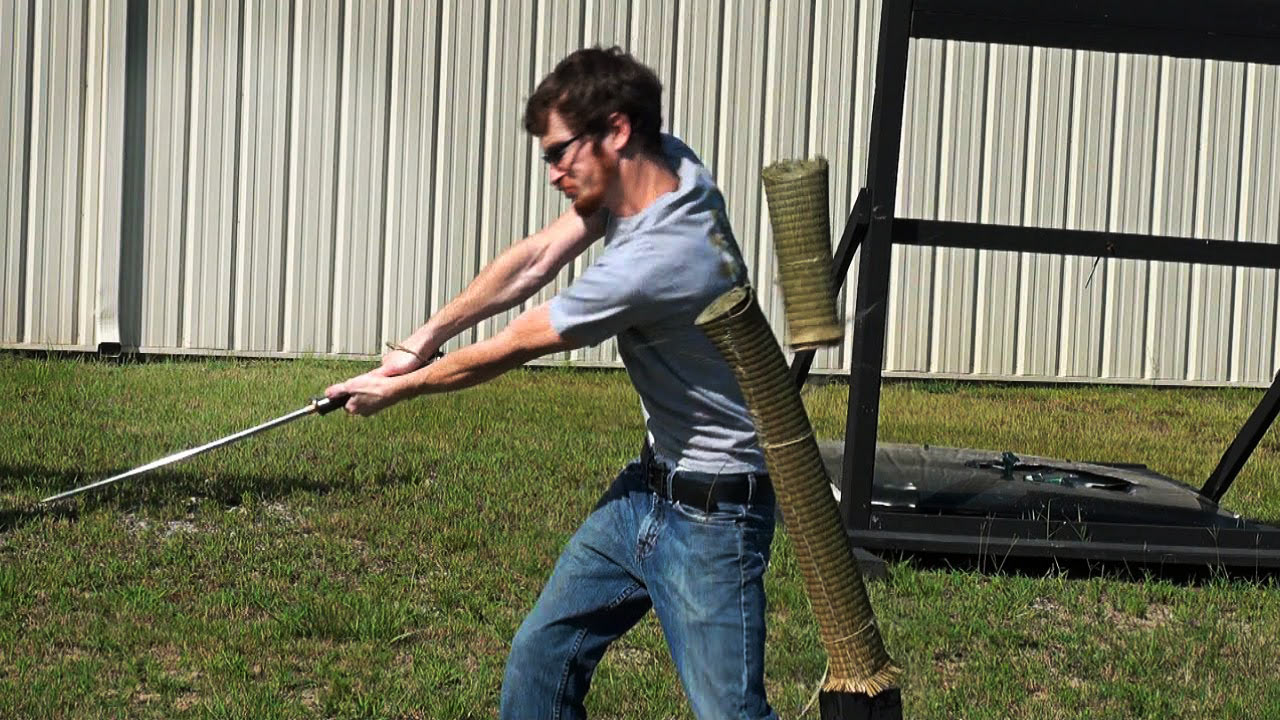 Slicing through a grass mat with the Honshu tactical wakizashi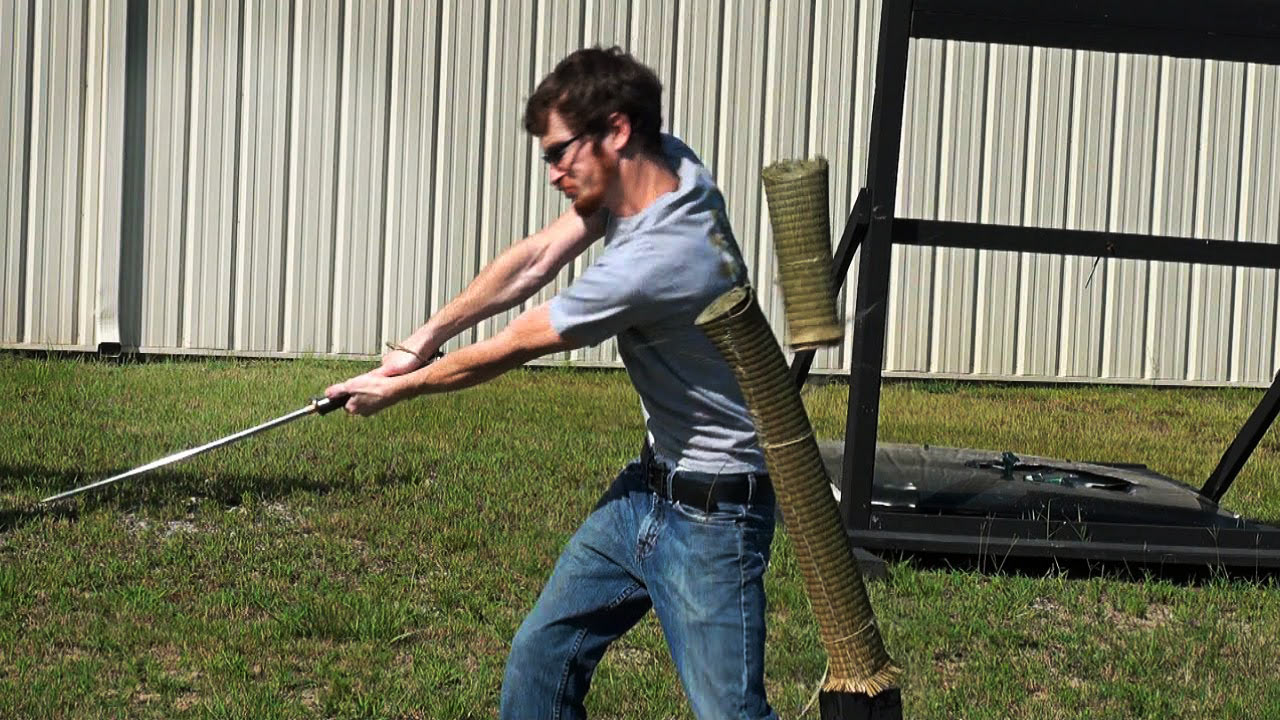 Slicing through a grass mat with the Honshu tactical wakizashi
Modern Wakizashi Swords
Over the years and centuries, however, designs have evolved from traditional to tactical with a returned emphasis on functionality and application as well as on historic design and authentic style. Nowadays, many variations are prized among collectors for a variety of attributes from authentic ornamentation to fierce functionality and superior blade strength. By tradition, wakizashi swords include a coordinating hardwood scabbard to house the blade, often with decorative embellishments and ornamentation to match the design of the tsuka. Traditional accents often include a wooden handle with a quality ray skin or fish skin overlay and heavy cord wrappings, which not only provides a slip-free, samurai-strength grip, but also an attractive, aesthetically pleasing quality that matches the presence and renown of the blade. Blade materials range from stainless steel to high-carbon steel and even old-world Damascus steel, depending on the quality level and desirability of modern-day wakizashi swords. The most sought-after models generally feature a hand-forged high-carbon steel blade, often completed with a fuller groove and met by heavy brass accents (habaki, tsuba, menuki, kashira, etc.) and a genuine ray skin and cord-wrapped handle.
From the tactical realm of wakizashi swords, our popular full-tang Honshu model from United Cutlery features a checkered non-slip textured handle design with solid brass dowel rods and a brass hand guard. This unique combination marries the elegance of old-world wakizashi swords with supreme functionality and a fresh, modern look and feel. For the collectors and aficionados who want true, old-school wakizashi designs, models from brands such as
Ryumon,
Ten Ryu
and
Shinwa
offer fully functional, historic designs with all the bells and whistles. Many of these models are hand forged and clay tempered using time-honored artisan techniques for truly authentic, heirloom-quality swords that will be prized among generations of collectors. Genuine ray skin, heavy cord wrappings, solid brass and cast iron are among the materials often used on these models. Whatever your preference—modern and tactical or old-school and historically authentic, True Swords is your destination for top-quality wakizashi swords.
Shop All Wakizashi Swords Here
Related Products