Skip to main content
Skip to footer
Date Published: 2015-10-02
Seven Things Not to Do with Your Katana
By Adelia Ladson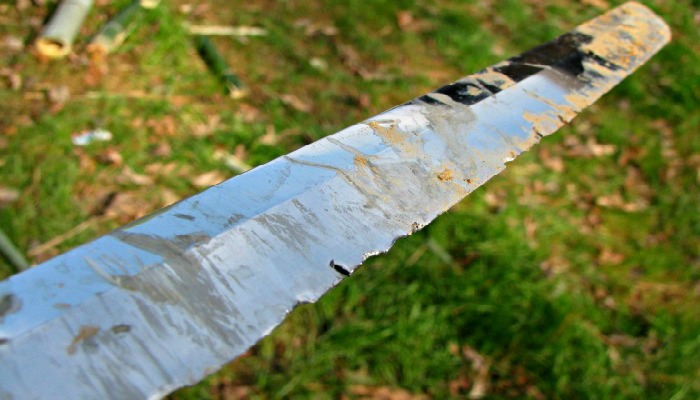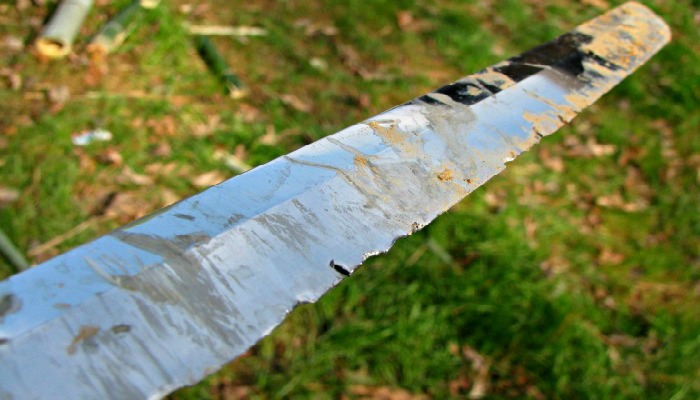 When you spend your hard-earned money on something, generally, you take care of it and use it properly. You respect its value and consider it an investment, especially if it is a higher price ranged item. So, it never ceases to amaze me the things I hear that people will do with their katanas. Please, please, please, treat your katana with the same respect that you would treat your computer or your television. Since, I physically can't stop you myself from making bad decisions, I have put together my list of things NOT to do with you katana.
1.
Don't smack it against a tree or try to chop a tree down with it. There are tools specifically for that purpose – they're called "axes." Katanas are made of some pretty impressive materials and some are forged to have incredible strength but they simply were not constructed to go up against a tree in your backyard. You will break your valuable sword and you will be disappointed if that is what you expect out of it. Buy an
axe
, you'll be much happier.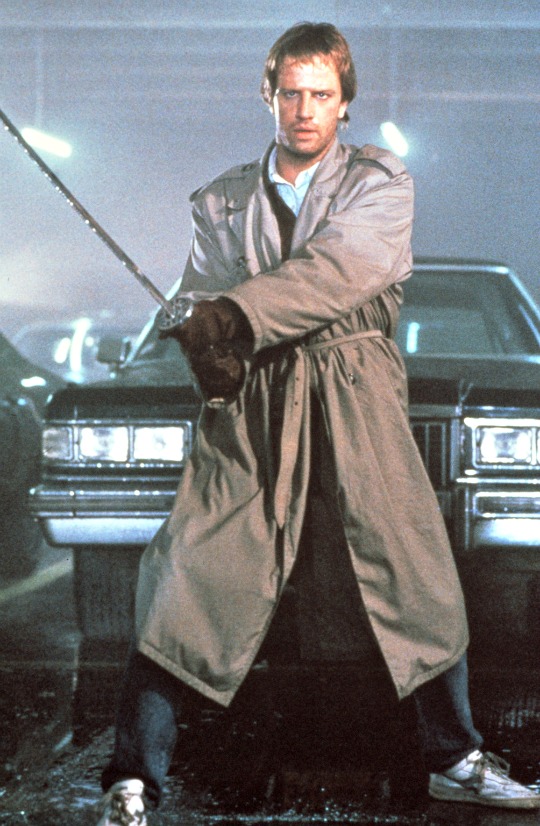 Don't carry your katana under your trenchcoat.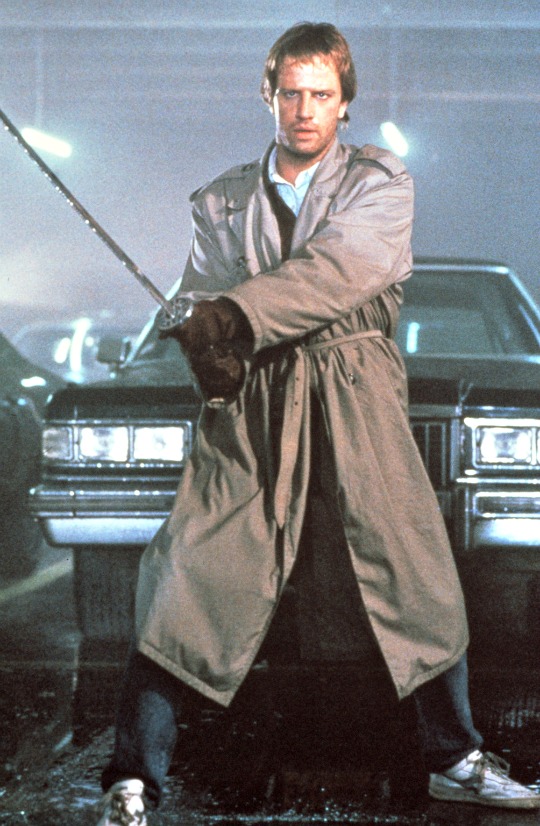 Don't carry your katana under your trenchcoat.
2. Don't wear it concealed underneath your clothes into a public place like a grocery store, the movie theater, or up to the Wal-mart. Okay, it may seem like a good idea before you leave your house, but I'm telling you, the news is full of these incidents. Law enforcement will not understand that you just don't want to be parted from your katana. Leave it at home so it won't be parted from you forever.
3. Don't use it as a prying tool because, yes, it could bend even if it's made of Damascus steel. It's a slicing and cutting or piercing instrument not a tool to pry open a shipping crate or a stuck window. One word for you: crowbar.
4. Do not use it as your primary home defense unless you are "faster than a speeding bullet" or are bullet proof altogether. Sword Masters can do amazing things but I still look at this as bringing a knife to a gun fight. There are other more effective weapons against home invaders where you don't have to be very close to them. Get my drift?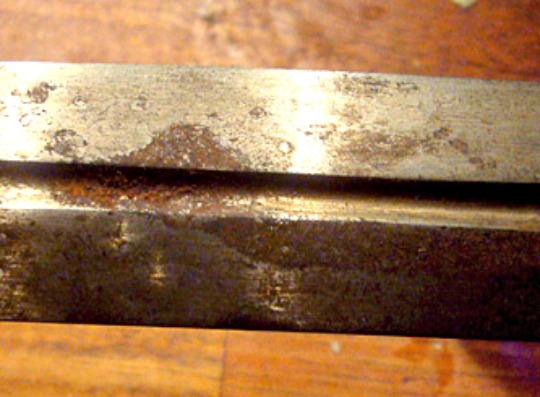 This is so incredibly sad.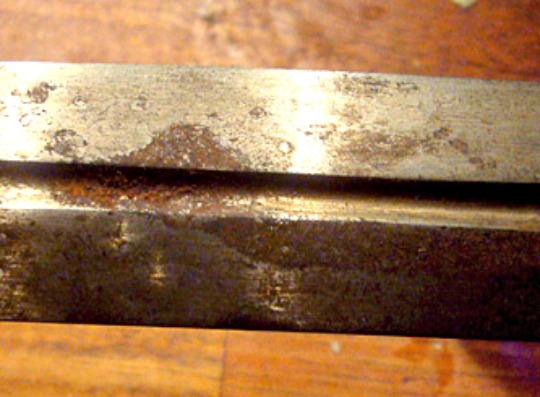 This is so incredibly sad.
5. Do not leave watermelon juice, cantaloupe juice or any other kind of fruit juice on your katana. If you insist on using it to cut fruit, then make sure you clean it immediately afterwards. Unless you want to find it pitted from where the sticky juice has rusted the blade, it needs to be spotless. In fact, if you touch the blade with your bare hands, you need to make sure you wipe it down too. The acid on your fingers isn't good for it either.

6. Don't leave it out on your back porch or lying your yard because, yes, it's metal so it will rust. Katanas can be made out of stainless steel which is very rust-resistant but there are limits. Now I know you would never do this because you respect it enough to store it in its sheath in a place where the elements won't affect it. Right?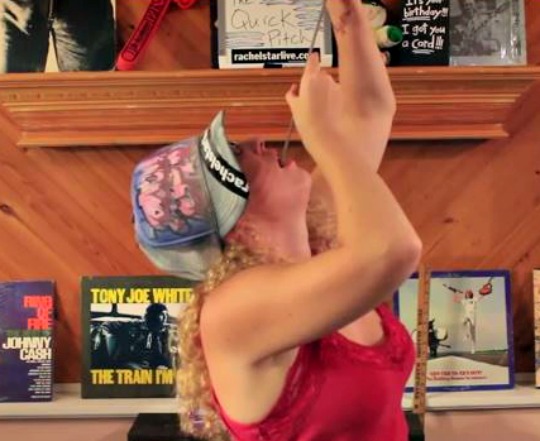 Just ... no!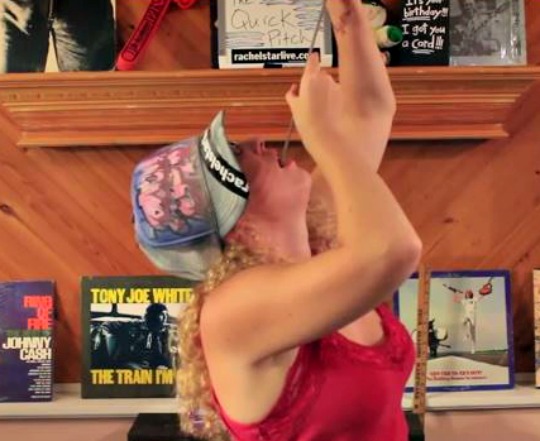 Just ... no!
7.
Don't attempt to try your hand at juggling it, setting it on fire or swallowing it like they do in circus acts. In fact, don't do any stupid tricks with your katana. Please. You do run the risk of being posted on social media with all the other "Look at Me" Redneck Videos. Plus, I'm pretty sure that a katana shouldn't be exposed to stomach acids or fire anyway.
For a how-to on cleaning your katana, check out my blog
How to Clean a Samurai Sword
.
Shop All Japanese Katana Here
Related Products